Filmmakers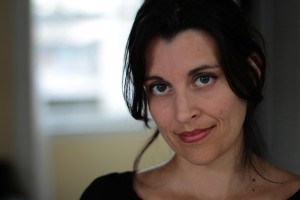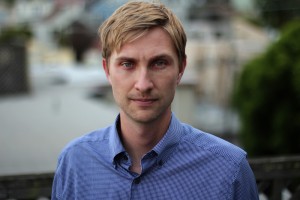 Melanie Ruiz and Derek Lartaud completed their master's degree in documentary production at UC Berkeley with the film "Atomic Dream." They shared equally in all aspects of filmmaking and were the sole producers, directors, shooters and editors.

After six years of studying mathematics, Melanie Ruiz turned to documentary filmmaking to rekindle her creativity. She loves to be behind a camera, editing a story or designing a webpage and is currently using these skills for organizations including the BBC and Al Jazeera America. She is also doing associate producer and editor work on a feature-length documentary in San Francisco. When she's not shooting, editing or watching films, she can be found upside down in yoga studios, at home knitting or enjoying time with with her three-legged Great Dane, Castor. Melanie has earned a bachelor's degree in mathematics from UC Santa Barbara, a master's degree in mathematics from UW – Madison and a master's degree in journalism from UC Berkeley. She grew up in Denver, Colorado and has called San Francisco home since 2009.
Derek Lartaud came to the Bay Area after nearly five years of researching schizophrenia and diabetes at Yale University. Determined to tell visual stories, he's worked for the BBC, Al Jazeera America, PBS, and the the Center for Investigative Reporting. He has a bachelor's degree in neuroscience and a master's degree in journalism. Derek is a New Jersey native who didn't discover his home-state pride until after he left. When not holding a camera or editing a story, he's trying to rebuild his 1969 Honda CL350. He does not have a cool branding logo like Melanie.